WIN Water & WIN Energy meeting
6 February, 2020 @ 08:00

-

15:00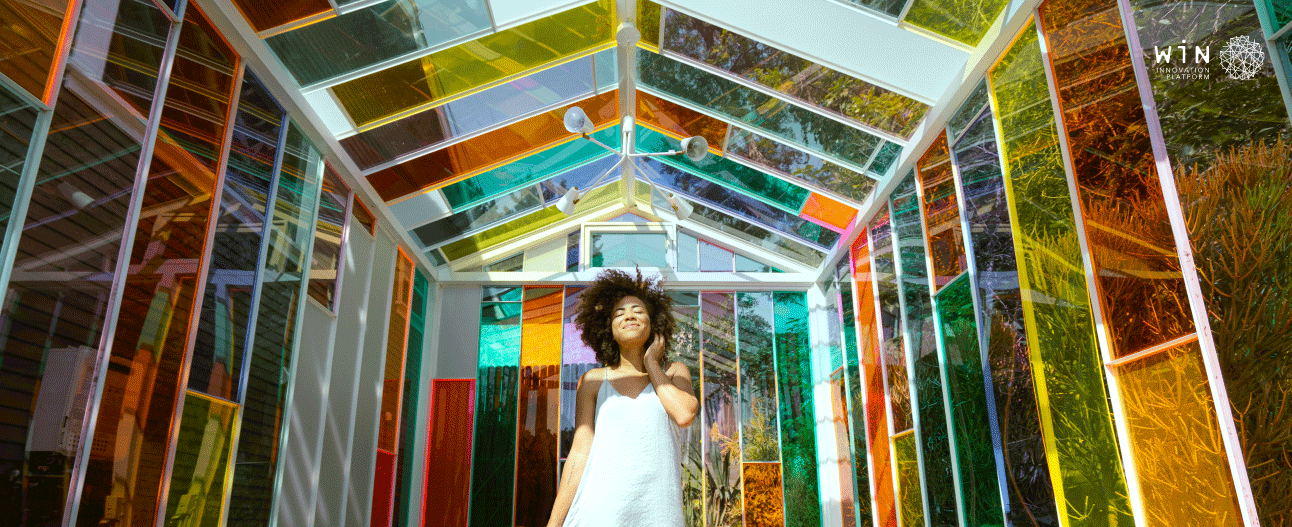 Re-inventing water and energy in real estate
Welcome to a WIN meeting hosted by Medicon Village and Schneider Electric, where we explore real estate opportunities for green and profitable energy and water solutions. How can we perform better and become water and energy positive? Join us when we kick-start real estate innovation!
Local solutions have been the engine for innovation in the energy market and there is an equal opportunity for local solutions to drive progress and sustainability within the water sector. Nowadays customers put a higher emphasis on climate impact and social values when choosing the most attractive property owner, but at the same time they also want convenience and user-friendliness.
Energy is still one of the largest operating costs in buildings and this directly connects to the management of water in a building — backing local solutions in both fields makes a difference for the real estate business of tomorrow. This is the reason we invite you to explore and discuss new smart solutions and climate adaption. Could we for example sell resource water locally or re-sell it to the providers like we can do now with locally produced energy? Can we be prosumers instead of consumers?
Mark your calendars and save the date: February 6 2020 WIN Water and WIN Energy come together at Medicon Village for a day full of co-creation, networking and hands-on business opportunities!
PROGRAM 
08.00 – 09.00 Registration, mingle and coffee
09.00 – 10.30 BLOCK 1
Welcome to Medicon Village
Erik Jagesten, Medicon Village
The WIN Way
Maria Sätherström Lantz, Patrik Rydén & Ola Hansson, WIN
Medicon Village Science Park — an ecosystem for sustainable development
Erik Jagesten, Medicon Village
Shared electric mobility
Kenneth Falk, Our Green Car
Local roadmap for a climate neutral construction industry in Malmö by 2030
Andreas Holmgren, Ottobygg
What if…thoughts about future drinking water in households 
Linda Kokkola, Watersprint
The global development department in Lund 
Henrik Nilsson, Schneider Electric
10.30 – 11.00 Mingle break
11.00 – 12.45 BLOCK 2
World's most hygienic and efficient tap water system 
Erik Abbing, 3eflow
RECO lab – innovations for the citizens
Amanda Haux, NSVA
NextGen LED drivers providing better design and improved quality of light
Mickey Madsen, Nordic Power Converters
Innovations in Drinking Water Management: A significant increase of water quality, energy efficiency and sustainability in buildings
Michael Ottersbach, Viega
Flow Loop — a retrofittable recycling shower, saving 60-80% water and energy
Troels Grene, Flow Loop
HYSS – the most efficient way to surplus-energy buildings 
Marcus Kanewoff, Free Energy Innovation
Future water standards? Global aspects and insights 
Victoria Granström, IKEA
12.45 – 13.45 Networking lunch
13.45 – 15.00 BLOCK 3
Parallel Sessions
1. Real estate digitalization — Digitization is reinventing the way we produce, distribute, and use energy. Discussion on the digital transformation of energy management and automation and its possibilities.
Introduction by Malin Andersson & Mikael Bondza, Schneider Electric
2. The perfect house — How to use best knowledge and technologies to create smart, efficient water and energy management in housing, including a retrofit view for existing houses
Introduction by Michael Ottersbach, Viega
Input by Bodil Elmqvist, PE & Jonas Larsson, Stena fastigheter; Erik Abbing, 3eflow; Linda Kokkola, Watersprint
3. Smarter circular water management — How do we find innovations for new housing areas and what is going on?
Introduction by Eva Dalman, project manager Brunnshög, Lund municipality
Input by prof. Frank Lipnizki, membrane technologies, LTH; Per Ericson, Graytec; Per Hansson, Swatab; Troels Grene, Flowloop
4. Study visit of E.ON's ectogrid — By connecting buildings with different needs and balancing the energy between them, ectogrid™ makes it possible to decrease the energy consumption. Study visit to showroom and installation.
Introduction by Lars Bierlein, E.ON
Summary of parallel sessions
15.00 Optional afterwork
If you are still hungry for more business opportunities, there will be an optional afterwork at the Spark!
Place: Medicon Village, Scheelevägen 2, 22363 Lund
Date: February 6 2020
Time: 8.00 – 15.00 (program starts at 9.00)
Host: Medicon Village & Schneider Electric
This event if free of charge for WIN members. For non-members the price is 7500 SEK excl. VAT. Please note that the number of participants is limited, so do not forget to register to secure your place. You can sign up for the WIN Water & Energy meeting until January 30. Sign up below or by sending an email to selina.voss@win.ideon.se.
Sign up here
Curious about what's happening at WIN or interested in becoming a member? Use the opportunity for spontaneous or pre-booked meetings with the WIN team. Any questions or thoughts? Please contact selina.voss@win.ideon.se.
Most welcome!