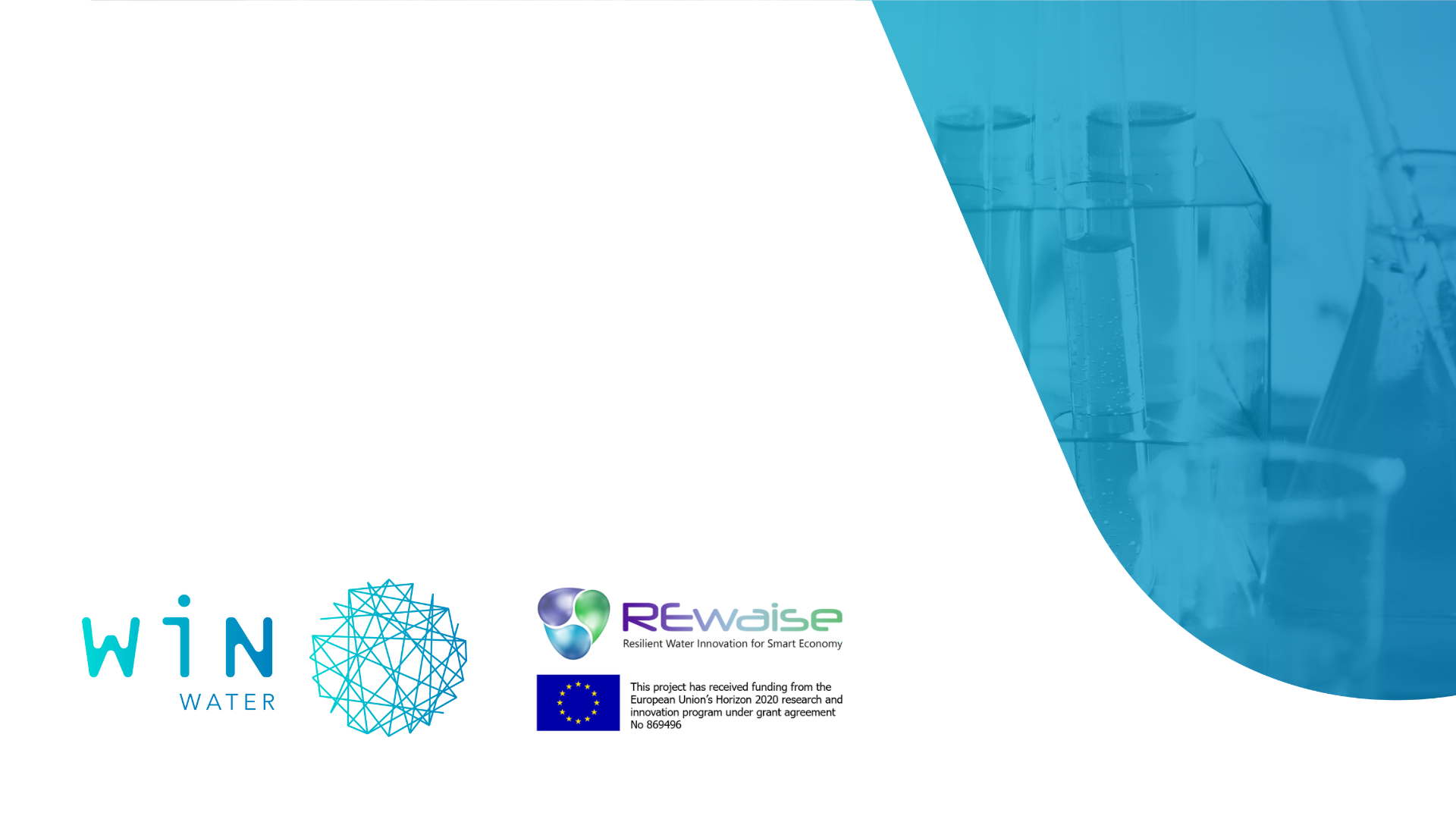 Resilient Water Management with Global Water Networks
WIN Water and EU Horizon project REWAISE introducing the WINcubator
This event focuses on enabling co-creation and the interface between research and market needs to create a resilient water management.
The paradigm shift towards a carbon-neutral water cycle, as proposed by EU Horizon project REWAISE, addresses the value in water, from water and through water. This requires innovative and effective development.
Together with the REWAISE project, WIN Water will facilitate the WINcubator. With a large network of big utilities, researchers and innovators, WIN aim to cocreate further sustainable implementation and boosting the small and medium enterprises in the water business.
We welcome you to the launch of the WINcubator together with the WIN Water network and REWAISE stakeholders, including Aqualia, Severn Trent, Aquanet, VA SYD and many more!
---
INFO
When:          08:30 – 13:00 (lunch included)
Where:         MEC (Media Evolution City) Malmö, Sweden
or
Digitally via Zoom*
 *For digital attendees: Participation via Zoom between 09:00-12:00. Link will be sent out the day before the meeting from WIN Please check your spam email folder if you haven't received email from us before. Digital attendance will limit your possibility for interaction.
Please note that we have limited seating for this event.
Agenda:
Henk Postma, Hydraloop – Using water twice
Christian Wieth, AquaGreen – Integrated Drying and Pyrolysis for Resilient Wastewater Sludge Management
Ahmed Saleh Al Amoudi, Saline Water Conversion Coorporation – Brine mining
Frank Rogalla, Aqualia
Jenna Senecal, Sanitation 360 / SLU – Converting urine into a dry-fertilize
Matt Mallory, Bluetech
Andreas Reason Dahl, Equanostic – Leak Detection
Gunnar Thelin, Ekobalans – From wastewater treatment to resource water refining
Free of charge for members of WIN and invited guests
Last day to sign up: Oct 18th