WINWIN Meeting & 10 year anniversary!
September 8 @ 13:00

-

20:00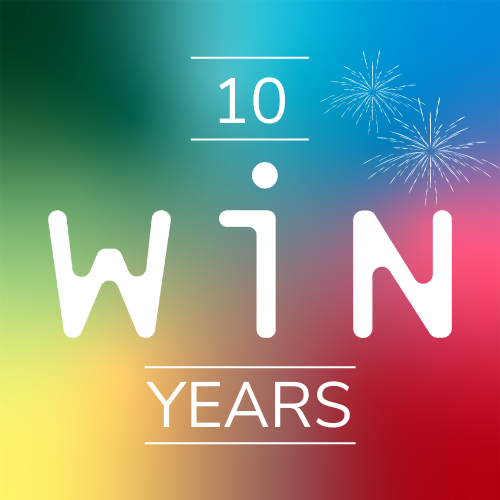 For this years WINWIN Meeting at September 8th, we will gather our partners, contributors, start-ups and collaborators in sustainable innovation to transport ourselves 10 years into the future.
We will listen to visions and predictions on topics such as how to think outside the box and how the paradigm shift influence our daily lives.
The WIN team is working hard to make this a memorable day filled with innovation nerds, different-doers, business contacts, innovators, climate heroes and decision makers. But above all this – old and new friends.
Join our celebration of you – we hope to see you all there!
REGISTER
INFO
Date               September 8, 2022
Time              13:00 – 20:00
Location       Bricks, Lund (Mobilvägen 12, 223 62 Lund)
Last day to sign up: August 25th 2022
AGENDA
13:00
We gather for something small to eat and drink. Mingle and enjoy the company!
14:00
WINWIN Meeting with trends and visions from innovation companies, industry, academy and authorities
17:00
An evening with food, drinks, entertainment and, of course, excellent business matchmaking
More info tba
PRESENTERS
(among others)
MSB
Axfoundation
RISE
OCCDEC
HMT
INFO
This event is free for WIN members!
You are welcome to contact emma.soderlund@winway.se if you are unsure about the membership of your company
Not a member? You are more than welcome to join. We will charge 1000 SEK per person and make it worth the expense!
Please note that a no show fee (1000 SEK) will be charged if you registrated for a free ticket and fails to show up without notice. If you have registered for a paid ticket, the money will not be refounded.
REGISTER