2019 the year of global change – and together we are part of that important change!
Greta effect and WIN effect – embrace change!
Because what we do is important!
From WIN@Ideon to Winning Innovation…
WIN has had a fantastic growth since the start seven years ago and last year WIN decided to spin-out from former parent organisation Ideon. Since April 2019 WIN is run by the founders through the company Winning Innovation AB. For you this means business as usual with WIN – actually with even more collaboration opportunities in business projects. A good example is the one we currently run with Alfa Laval.
For us running WIN, business as usual means to constantly challenge ourselves to develop new processes and co-operations. Nevertheless, it is still the same dedicated WIN team co-creating business and inspiration with you through the three marketplaces WIN Water, WIN Guard and WIN Energy – together composing the WIN Innovation Platform with its many tools:
Active Matchmaking & Coaching
WIN Meetings™

WIN Workshops
The WIN Mingle Map™

WIN Innovation Studio™
WIN Innovation Consortium™
TechScouting
Sharing@Expos
WIN extended network & databases
Challenging projects
ThinkTank – creating a vision of the future
Without you partners and innovators we would be out of business.
The WIN Meetings – the backbone of our activities – are of course still free of charge for our WIN members. As a partner in WIN you also have the opportunity to invite two guests for each meeting free of charge. Please keep on doing so! Non-members who are curious about attending a WIN Meeting are warmly welcome as paying guests.
Your active engagement, openness and innovative drive are the foundation for making the WIN innovation platform a place where we share our knowledge, do business and start collaborations!
Your feedback tells us that most of you leave the WIN meetings feeling inspired, with more energy and at least three new potential business contacts to follow up on. We often hear from you about the opportunities and the business you created through the WIN network, and we love it and help you spread the good stories!
After the WIN Guard meeting two weeks ago at Smart Textiles in Borås we received an email from a new innovation company LumeoTech:
"We're new to the WIN Network and this was the first event for us at LumeoTech. We were blown away by the first impression, 10 min after arriving and we were already talking with potential partners that were in need of our attachment solution for wearables & IoT. Throughout the event, we gained insights about the needs and challenges of first responders and met forward-thinking people across a couple of industries, which resulted in a dozen new leads for our company…".
Thanks Leo Wu for the feedback! You nailed WIN in a few sentences (and your pitch as well) and we look much forward to following your business journey.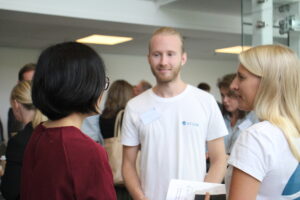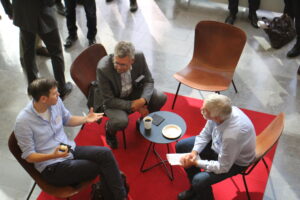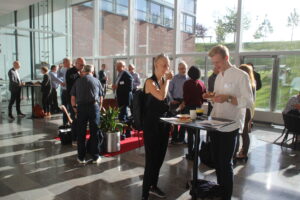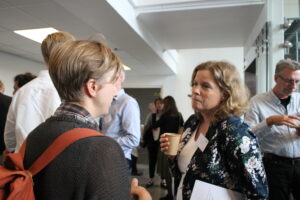 Highlights from 2019
The WIN team would like to send a warm hearted thank you to all of you that create WIN together with us!
2019 was a good year full of inspiring WIN meetings, interesting business opportunities and many connections made between our members. Over 600 participants attended our nine WIN meetings and we made over 500 active matchmaking connections between participating organizations. A special highlight was the WIN-WIN meeting with 150 participants from all three networks taking place at Bricks in Lund, celebrating "Brave innovations for generations to come — co-creating the future while making good business".
We are happy that during 2019 we have welcomed 41 new innovation companies to become members of WIN.
Mark your calendars for the WIN Meetings 2020:
WIN Water & WIN Energy Meeting 6 February in Lund
Preliminary WIN Guard Meeting 23 April
WIN Water Meeting 7 May
WIN Energy Meeting 28 May
WIN-WIN Meeting 17 September
WIN Water Meeting 12 November
WIN Energy Meeting 26 November
Please find some highlights from 2019 from each of the WIN Innovation Marketplaces below.
WIN Water
In 2019 WIN Water turned the attention to the end users and owners of water related challenges – from private consumers to farmers, from local water use to city-planners of new housing areas.
In addition to the WIN-WIN Meeting in September, we organized three WIN Water meetings where as many as 250 participants attended and over 170 active matchmaking connections were made among the organisations present.
The first meeting was hosted by IKEA in Malmö where The consumer perspective on water innovations was discussed, followed by the second meeting hosted by SLU in Alnarp with the topic: Resource water to fight water scarcity – innovations and mindset for the future, and the third WIN Water Meeting hosted by Baxter in Lund had the topic: On spot water purification – from water to medical supply.
We were also proud to complete our report on water innovations in value networks for the Swedish Agency for Marine and Water Management where the WIN model and the business environment in the water sector were described.
As usual we represented WIN Water in the Isle Utilities TAG meetings, where we discovered new innovative technologies and reported them back to our members.
Moreover, WIN created a joint stand at the Aquatech fair in Amsterdam together with five of our member companies: Watersprint, Envotherm, Sofi Filtration, Aqua Robur and Baxter to showcase the highly innovative and technical solutions of the companies in our network and meet other organizations and companies with great innovative drive. Aquatech is one of the world's largest exhibitions for water technologies and in 2019 over 27,000 water professionals joined the fair.
Through our meetings, talks and network activities, WIN Water continues to work towards its vision of "A world in which we sustainably manage water – an unevenly distributed resource with eternal life" and in 2020 will further promote the resource that water in all forms represents.
Local water circular solutions have been introduced and proposed in several projects in Sweden and internationally, some of which are planned to be introduced both in industrial and municipal applications this year.
WIN Water will be co-arranging the Swedish pavilion at the IWA World Water Congress & Exhibition 2020 taking place from October 18 – 23 in Copenhagen.
We are also looking forward to collaborating once more with Elmia to create an Innovation Square for VA-mässan on 22-24 September in Jönköping. With Innovation Square, the fair builds bridges for the future of the industry and creates a go-to-place for water professionals looking for innovation in the water sector. Innovative and technology-driven start-ups and scale-ups will be exhibiting side by side with the latest innovations in the industry.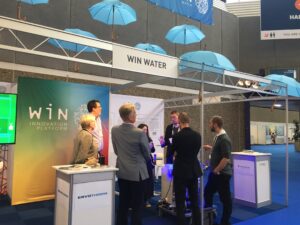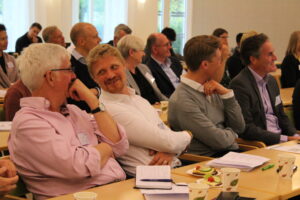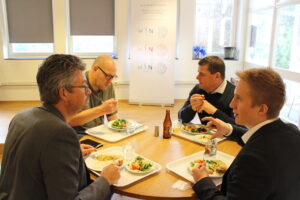 WIN Guard
2019 was a great year for WIN Guard. Additionally to the WIN-WIN Meeting, we organized two WIN Guard Meetings with over 170 participants where over a 100 active matchmaking connections were made among participating organizations.
The first WIN Guard Meeting at HSB Living Lab in Gothenburg was hosted by Räddningstjänst Väst revolving around the topic: Technology – man's best friend for fewer accidents, followed by the second WIN Guard Meeting hosted by SOS Alarm in Stockholm with the topic: The digital immune system.
We are thrilled to report that in 2019 we started up two new innovation consortia, the first in Digitalization and second in Quality Insurance in addition to the two we already run. The Zero Emission Fire truck consortium made great strides forward with even more collaboration partners, both international and from the industry. The Life Safer project got funding from Vinnova. And more consortia are to come.
Moreover, we exhibited at the Odense Fire Fair together with Pulverlansen, Everdrone and Nordic BioEngineering and MSB ERIA project (Early Responder Innovation Arena) and made new connections with Danish rescue services and organizations within the public safety sector.
In the ERIA project we were able to invite some of our innovations companies for testing their innovations at MSB Sandö, a school for firefighter training.
Another highlight was the IFAFRI (International Forum to Advance First Responder Innovation) meeting in Brussels with 12 participating countries to discuss the needs of first responders.
This inspiring meeting greatly shaped the theme of our first WIN Guard meeting in 2020 with the title: First Responders 2.0 and kickstarted the new year at Smart Textiles in Borås.
In June we are going to attend the biggest Fire Fair in the world: Interschutz in Germany.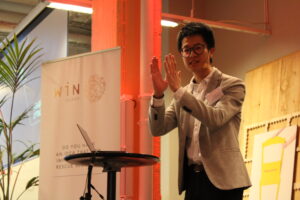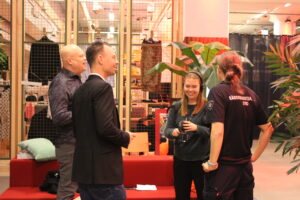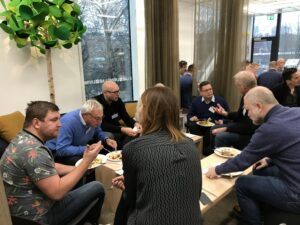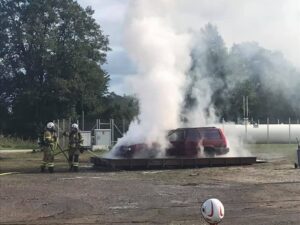 WIN Energy
The future of energy is already here – let's implement it!
Additionally to the WIN-WIN Meeting, WIN Energy engaged more than 200 participants from energy related businesses at three successful events hosted by our partners where over 120 active matchmaking connections were made among organizations.
The first WIN Energy Meeting was hosted by E.ON in Malmö where Building the future: Energy solutions for work and living was the main topic, followed by the second meeting hosted by RISE in Lund with the topic: Future innovative energy systems – local and centralized at the same time, concluding with the third WIN Energy Meeting hosted by Kraftringen in Örtofta, where The transition to renewable energy – new opportunities and challenges was the highlighted topic.
We continued to scout for new and interesting innovation companies in areas such as decentralized energy systems, electro mobility and human centric light. Last year we also initiated a fruitful cooperation with North Sweden Energy Agency.
The upcoming year will be full of new interesting meetings and also the start of development projects together with new and old partners.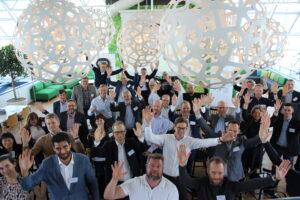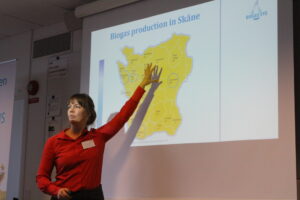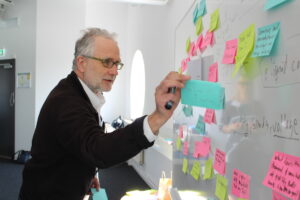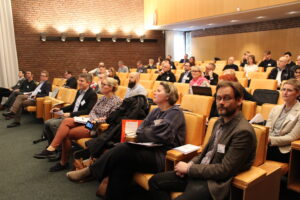 We wish a successful year 2020 to the entire WIN family, including the WIN Water, WIN Guard and WIN Energy market places! We plan for a lot of fun activities with you this year and look forward to seeing you soon!
 
Maria Sätherström Lantz
CEO, WIN – Winning Innovation AB