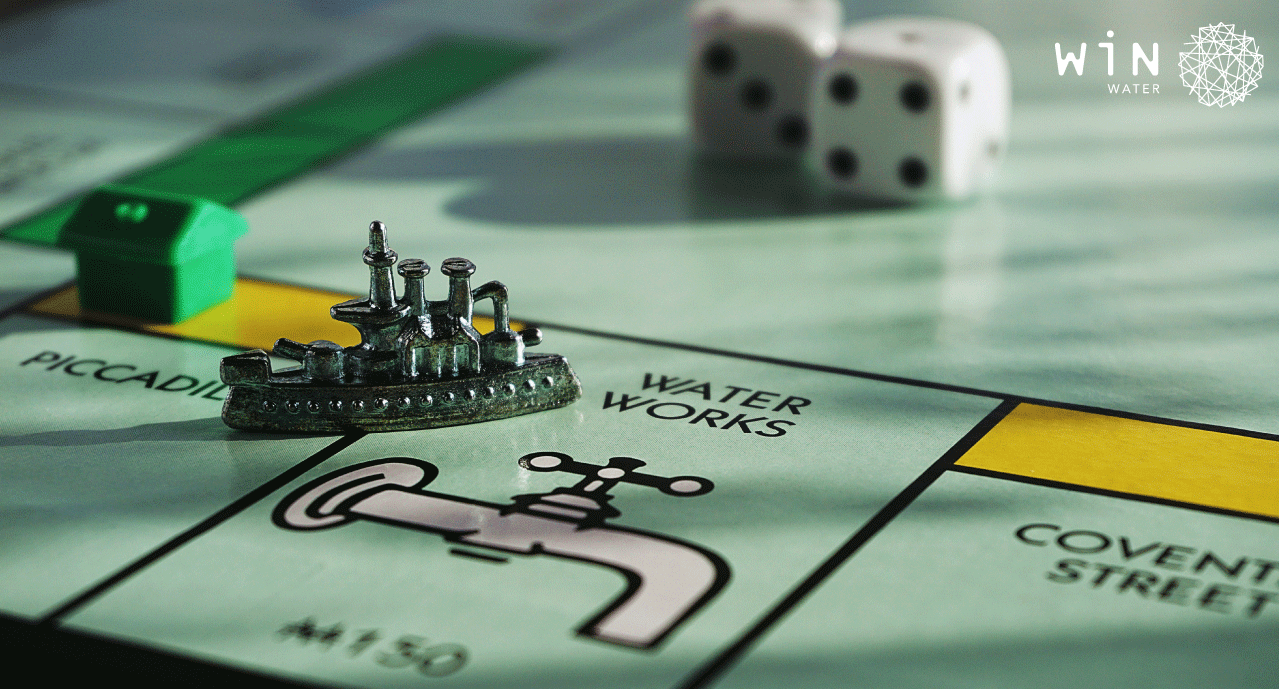 The value in 

waste

 resource water — from problem to profit
May 7 2020 in Malmö
We hope that you and your loved ones are feeling well given the circumstances! WIN runs its business as usual and welcomes you to the WIN Water Meeting on May 7. The meeting will be run digitally as well as physically for those of us who want and are able to meet in person.

Unusual times require unusual solutions and an open forum for innovation and innovation is now needed more than ever. We look forward to seeing you on May 7!
With developing technologies and in a sustainable society that shifts from linear to circular, from use to reuse, also the water with different contents of nutrients, inorganic and organic compounds can be a source for new usable products and new business opportunities. Join us at our next WIN Water meeting where we talk about the resource that is water and how to turn it from problem to profit. See you there!
The knowledge of how to use different qualities of water will be an asset for the future, where we don´t use drinking water quality for toilet flushing or to irrigate our lawns. Some years ago, water with different contents were named polluted or waste water, with a negative impact on the balance sheets in terms of cost and permits. At WIN Water we are involved in several projects focusing on the resource and value that water in different qualities represent.  

Mark your calendar! On May 7 we welcome you to our WIN Water meeting to further spread the knowledge, take part of the new innovations presented and how different actors are challenging the linear way for managing water issues.
Sneak peek of the agenda
Making products from resource water — Interaction for methods and business models, Andreas Lagerblad, VA Syd
Water purification — Steel slags-residue to be used for a new potential business, Björn Haase,  Höganäs AB
TBA, Ulla Sandborgh, Regeringskansliet
The magic of C-Green – Turning sludge into biochar using nothing but air, Erik Oden, C-Green Technology
From smelly sludge to shiny plastics with Bioextrax, Edvard Hall, Bioextrax
TBA, Patrik Enfält, EasyMining
Presentations and updates from our partners
Presentations and updates from our innovation companies
Coffee breaks, lunch and plenty of time for networking
Place: Malmö (exact venue will be announced shortly)
Date: May 7 2020
Time: 8.00 – 14.00 (program starts at 9.00)
Please note that the number of participants is limited, so do not forget to register to secure your place. You can sign up for the WIN Water meeting until April 29. Sign up by following this link or by sending an email to selina.voss@win.ideon.se.
Curious about what's happening at WIN or interested in becoming a member? Use the opportunity for spontaneous or pre-booked meetings with the WIN team. Any questions or thoughts? Please contact selina.voss@win.ideon.se.
Most welcome!